With nearly half of all workers expected to be non-employees by 2027, a Global MSP has multiple benefits to an organization. Global managed services are expected to grow 70% from 2018-2023 (Statisa).
Many companies are experiencing global expansion which can yield new talent pools and business opportunities. Some are also seeking lower operational costs to benefit the bottom line.
If you are considering using a Global Managed Service Provider, check out these 4 reasons why you should.
A Global MSP allows for staffing levels and the right talent to be obtained while Full-time Employees are free from the time-consuming tasks associated with agency interaction, interview scheduling, etc. These FTEs can focus on more strategic initiatives that drive business results.
Many businesses fluctuate throughout the year or experience business process re-engineering. Companies are also navigating new technology and digital processes as they expand to new territories. A global MSP allows you to address the fluctuations in global staffing levels with an agile approach.
A great Global MSP provider will bring the newest Workforce and Vendor Management software which provides user friendly dashboards, reports and useable data to make better business decisions and ensuring your workforce is optimized.
Global compliance with tax rates and employment laws can be an issue when companies expand. A Global MSP can eliminate compliance issues and follow local employment laws in these new geographic regions.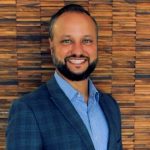 Kyle Anderson, Regional Manager of Total Talent Solutions at Suna Solutions