Diversity & Inclusion
Suna Solutions is committed to promoting diversity and inclusion in every aspect of our business. Our mission is to embrace a workplace that is diverse in age, identity, ethnicity, race, religion, educational backgrounds and any differentiating factors that make us all unique individuals. We recognize the value in having a diverse workforce, rich in thought and experience.
We build relationships within our company and local communities as well as with our clients, candidates and internal staff. At Suna Solutions, we believe that sharing our differences is an advantage and critical to our success.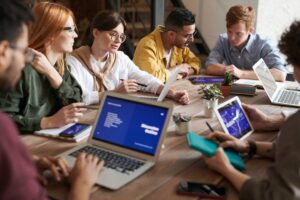 Supplier Diversity
At Suna, we recognize the importance of a diverse supplier base and have made it our mission to mirror how we conduct business. Working with diverse suppliers, we harness creative ideas as well as gain fresh perspectives that add value to our business.
Our Supplier Diversity Program also allows us to lay the foundation to drive economic value and help develop a more rich and intuitive procurement process.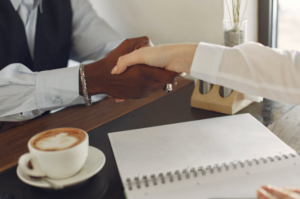 What is a Diverse Supplier?
A diverse business is a company or small business that is at least 51% owned and operated by a member of the following group(s):
African American
Native American
Subcontinent Asian (Zempleo)
Pacific Asian
Hispanic
Veteran
Disabled Veteran (Amerit)
LGBT
Women
Evergent Group

Evergent Group was created to optimize our service lines while simultaneously providing clients with a variety of supplier diversity options. As a member of the Evergent Group, we have two sister companies, Amerit Consulting, a Service-Disabled Veteran Owned Business, and Zempleo, a Minority Owned Business. This strategic structure evidently enables our clients to maintain a progressive workforce and streamline their business to stay ahead of the rapidly changing needs of our industry.
Social Equity
We are committed to fairness, justice and equality in which all members of our business can reach their full potential.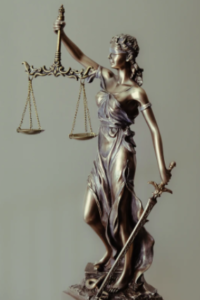 Mentorships
Program with a Purpose
Suna shares their expertise and resources through a mentorship program with Pride Resource Partners LLC (Pride) to create a stronger and more competitive business environment that will work efficiently towards competing in today's market. The mentorship program furthers inclusion for LGBT-owned businesses in procurement processes and increases opportunities to continue progress through legislation. By engaging in our program, suppliers will now have access to exceed diversity spend procurement goals in the staffing, payroll and MSP service offerings.
Developing and implementing a formal Mentor-Protégé relationship requires a tremendous amount of commitment from both parties in terms of time, resources and a communications strategy to constantly evolve the milestones of the program. The program started by defined expectations, what resources and time commitments would be required as well as prioritizing milestone deliverables. The foundation of a successful program relies on a thorough communication process that allows for consistent check-ins and re-evaluations. The marketplace can now engage a highly qualified and proven LGBT-owned company in Pride, that is now capable of providing more tactical service offering for companies who are strategic and wish to leverage the benefits of working with a diverse organization.