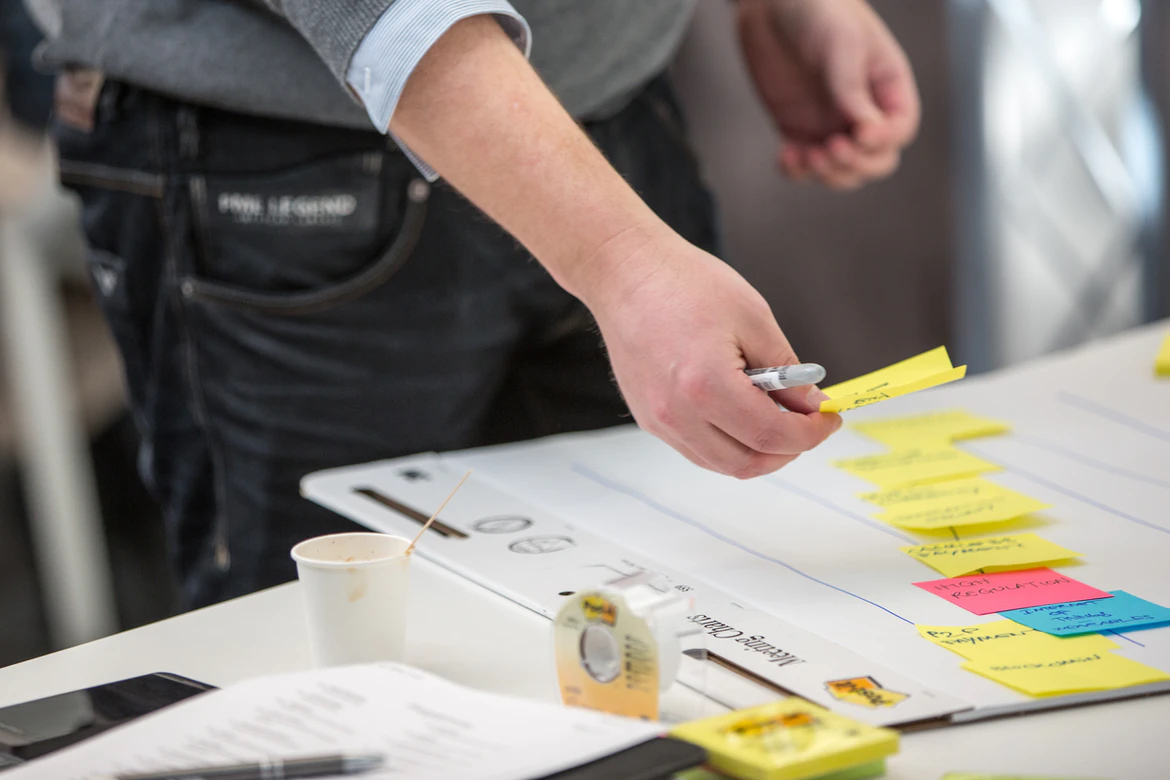 2022 Recruiting Trends: Predictions from the Suna Recruiting Team 
2020 was incredibly challenging year and 2021 adopted a new ways of traditional working. As we continue to return back to normal, the new model of workplaces is shaping the way businesses hire their talent.
We sat down with some of our Suna Recruiters and they talked about their Recruiting Trends that they predict for the 2022.
"Recruiting Trends for 2022: 2021 has been a very strong year for the distribution centers. The facilities are making more safety protocols as the COVID-19 virus is still a big issue. With the extra steps that are/have been put in place are making it as safe as possible for every worker. Since the warehouse/distribution centers are a major backbone to getting products their destination, I can see that the rise in the warehouse/distribution centers to continue to rise into 2022. I am very excited to see this industry grow and create more jobs!!"
"Recruiting Trends for 2022: As we get ready to say goodbye to 2021 and welcome 2022, we also prepare for the changing job market and how vaccine mandates, a push for hybrid and remote schedules, increasing wages, and employee retention programs will impact hiring capability in 2022. According to the U.S. Bureau of Labor Statistics, we experience an unemployment rate of 7.5% which had not happened since the 1981. Companies opened back up and some of us headed back to our office environment with the opportunity to work remotely or a hybrid schedule. Others continued and continue to be fully remote. As a s recruiter, I saw the job market transition from an employer market to a candidate market. This caused employees to have the opportunity to pick and choose who they want to work with, what company they want to work for, and earn a financial increase. You probably saw this headline called "The great resignation" where employees were resigning from their current employer to transition into another position where they felt valued and or found a better working environment that offered better incentives and flexibility. Some businesses adapted quickly to this new changing market and began to provide very competitive wages which also provided better benefits and a great company culture. Hiring managers shortened their interview process, switched from a traditional in person interview to a virtual interview, and started hiring faster to not miss out on great qualified candidates. This meant that the need for recruiters skyrocketed, and TA departments were in growth mode across several industries. Other businesses that have not yet adapted to this market are continuing to suffer. As we approach the end of the year, according to the U.S. Bureau of Labor Statistics; the unemployment rate has dropped to 7.3% and have a labor gain. We are still far from pre-pandemic job market and with new regulation taking effect this coming January 4th, 2022, we can only expect that the job market will once again change.
On January 4th, 2022, vaccine mandates begin to take effect where several employees in different industries are required to have been fully vaccinated to keep their jobs, followed by vaccine mandates in schools as early as July,2022. With these new regulations, many people will have to begin making crucial decisions about their work-life balance and what that looks like with their current employer and or new employer. Many people who may have already been vaccinated now have to decide and think about their children and what that look like on their day to day and may be looking now, more than ever on that hybrid model or remote work schedule. This means that companies that are currently hurting with their staffing needs or want to prevent this from happening, will now have to meet these candidate demands by offering this hybrid model and or remote schedule. Other businesses where there is no flexibility in vaccines mandates and have employees who are not vaccinated will now have to let those employees go, just as we saw this year within the health care industry. Businesses now ore than ever will have to re-evaluate their hiring process, look at competitive wages and offer that to existing and new employees, hire fast, and work on retaining those employees by helping to make them feel valued. I believe that recruiting efforts will only increase and that recruiters will be in high demand more than ever. It will be interesting to see how businesses continue to change their hiring processes and continue to adapt to the ongoing regulations and changes that this pandemic has brought to all of us."
"Recruiting Trends for 2022: I am very optimistic about recruitment and employment opportunities in 2022. I predict an increase in the number of available qualified individuals looking for new employment due to an increase in COVID vaccinations and boosters available that are helping restore job numbers and are motivating people to return to work safely. The pandemic has also encouraged people to search for new work-from-home opportunities which have been enabled by the changing job market during the pandemic, and we as recruiters are helping people get to where they want to be. I look forward to helping individuals navigate the job market during these unprecedented times and I believe we at SUNA can help people find what they are looking for."
"Recruiting Trends for 2022: We have learned so much during the past two years 2020 and 2021 about changes in our working lives – this has been driven by necessity and concerns for our safety. I believe that 2022, the pandemic is very much still a fact of life for many of us. However, it's fair to say that we've learned to adapt to new behavioral patterns and expectations as we conduct our jobs. I'm certain that 2022 would be the year with so much opportunity where millions of "knowledge workers" will find themselves with more freedom to choose when and where they work.  Another thing we should keep in mind in 2022 is – The speed of Technological progress, such as the popularity of the "Internet and automated workflow" will have a big impact on the way we work in 2022 and over the next few years. Excited to be part of recruiting this upcoming year of growth. Lastly, I hope we are making the most of the opportunity to strike a better balance between home and working life."
"Recruiting Trends for 2022: I believe that COVID will remain the central topic of discussion when it comes to workforce planning in 2022. Due to the virus, many companies have implemented remote and hybrid schedules that will be here to stay for many years to come. As Bret Taylor, President and COO of Salesforce recently stated, "Work is not a place you go, it's something you do." It's also no secret that there are more job opportunities available then there are qualified candidates to fill those vacant openings. In 2022 I believe this will still be the case, therefore giving most of the decision-making power to the candidates. Due to this, many companies will have to continue to offer additional perks and incentives to incentivize the best talent. If your company is still requesting onsite workers (for roles that can be done remotely), un-competitive compensation, and non-direct hire roles, it will be very challenging to find candidates that are interested. It is also up to the client to facilitate a positive interviewing experience. Those that don't facilitate a positive interviewing experience or include additional perks/incentives in 2022 are going to find it very challenging to fill open roles."