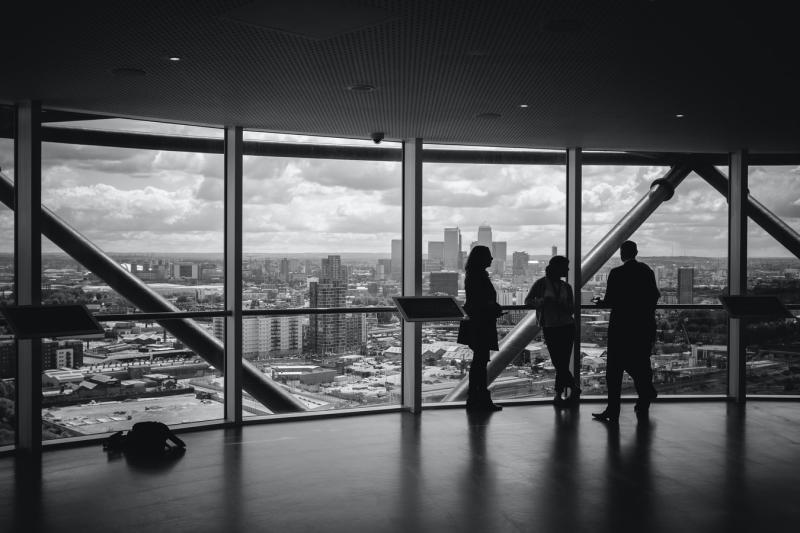 The Advent of the Culture Hub
In our previous blog, we talked about the abrupt turn our real estate strategy took when COVID-19 hit. We started the year with five brick and mortar offices that supported between two and twenty-five employees in each. With our employees able to transition to become fully remote, we decided to move forward with terminating as many of our leases that were possible and rethinking what we needed. Our main goal: how can we use an office to drive our company culture?
"Our first goal was to create an environment that feels a bit like a home, a lot like an office all with a clubhouse vibe! Suna's culture is unique and Its essential our colleagues feel safe when returning to the office. We have learned over the last few months that our planning must maintain a high degree of flexibility to adjust to changes in public policy and environmental safety concerns. Many of our colleagues are faced with daycare challenges and health concerns for those who live with high risk folks with underlying conditions; and no one is fully productive or engaged when preoccupied with these new realities."explains Michael Larkins, President of Suna Solutions.
The first step involved providing the resources for our employees to continue to connect and complete their work from home. This involved additional investments in video conferencing and productivity tools, and several months of training and adjustments to being "screen-ready" while working from home.
Second, in partnership with The Y Group, we began designing our new headquarters in San Diego, CA. Their concept for a work/play space was in line with our needs. With many of our employees based in San Diego, and frequent travelers visiting for meetings and events, our space needed to accommodate a flexible number of people working in office as well as social space.
We accomplished this by designing an integrated collaborative room, with a mix of bookable "hotel" desks, small group collaborative spaces, and ample kitchen and eating areas. Large sliding glass doors open out on a large patio with additional spaces for connections to happen between coworkers. A side hallway leads down to additional bookable private rooms for teams to meet, each set up with technology to support collaboration between on-site and virtual team members.
Our bookable desks and private meeting rooms will be managed by a Microsoft application that are available on Teams and a mobile app. This will allow employees to quickly review what spaces are available for short- and long-term needs. We have also challenged our employees to bring the spirit of San Diego into the office by naming each of the bookable resources after San Diego landmarks and neighborhoods.
As we get closer to our grand opening in December, we are finalizing new policies to support the needs of a diverse workforce: updated remote work policies, changes to our canine coworkers' policy, risk reduction for diseases, and overall safety considerations.