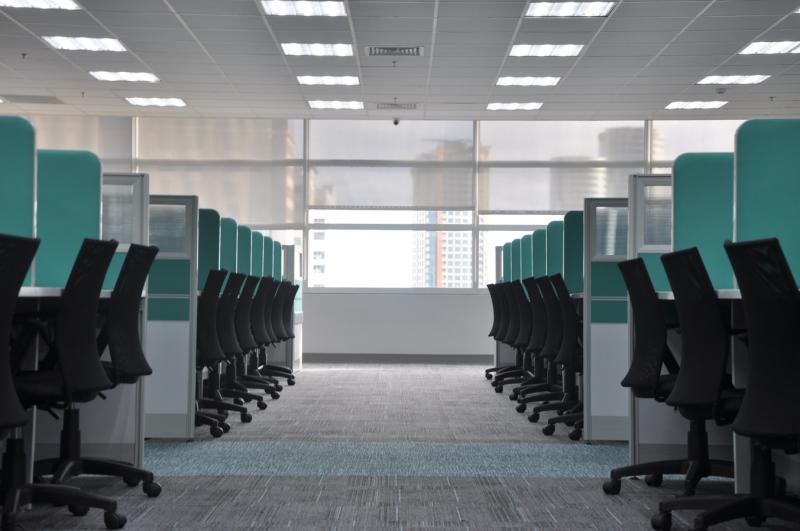 COVID-19 has brought a lot of uncertainties and challenges. Businesses are adopting new ways of working and trying to develop and imagine a new workplace/office that is safe for their employees.
Before the pandemic, Companies were making a point to have a workspace that focused on the culture of the business. However, in April over 62% of employees were working from home and business quickly learned that technology was an effective way of working and allowing business to run smoothly. Many were enjoying the idea of working from home and eliminating long commutes and able to balance a work and personal life easily. However, as we see companies slowly going back to work, Business are quickly learning that the office experience won't be the same and with the new restrictions, redesigning a safe environment for your employees will be critical.
At Suna Solutions, we teamed up with The Y Group to help shape and design a new office layout. We sat down with our President, Michael Larkins, and he discussed the challenges and journey of creating new office space.
Michael Larkins explained…
Earlier this year we began evaluating possible new office locations, with a focus on convenience, culture and cost reductions. We had been in Del Mar for 4 years and during that time our workforce shifted from North County to Downtown/Mission Valley area and we wanted to be more accessible and reduce commute times. Our space was larger than what we needed as we had started to transition to a more flexible work schedule with an eye towards a remote work environment.  Because of the larger space, we had started to lose what made our company unique…our culture! The possibility of sub leasing our space seemed highly unlikely as COVID-19 had just started to really take hold. With the help of Travis at Hughes Marino we were able to negotiate a sub-lease on our Del Mar space and then began working with our property manager (Swift Real Estate Partner) to identify other locations to relocate. We chose a space downtown which got us closer to our workforce, a smaller space to hone in on our culture….and reduced our monthly rent substantially!
Next up was designing the space and since this would be the first time, we were project managing our own tenant improvement….school was in session!  Our original office design was to be more office dense with a smaller kitchen area.  However, that all changed once COVID-19 hit. We began working with the founders, Michelle and Kimberly at The Y Group to shape our culture and the office layout/design. In the 3 weeks since this project started, we have made several changes to the office layout, creating a more open environment  allowing for individual work areas, smaller collaborative spaces for groups and then most recently the decision to implement 2 Zoom Rooms for teleconferencing with colleagues globally. The kitchen design shifted from functional to "family" style with a large eat in bar/kitchen adjacent to the lounge!
Stay tuned for updates on how our space is evolving, challenges we are experiencing with COVID-19 and our relentless pursuit of creating a "Cool Kids Clubhouse" as our new office gets ready to open in December!