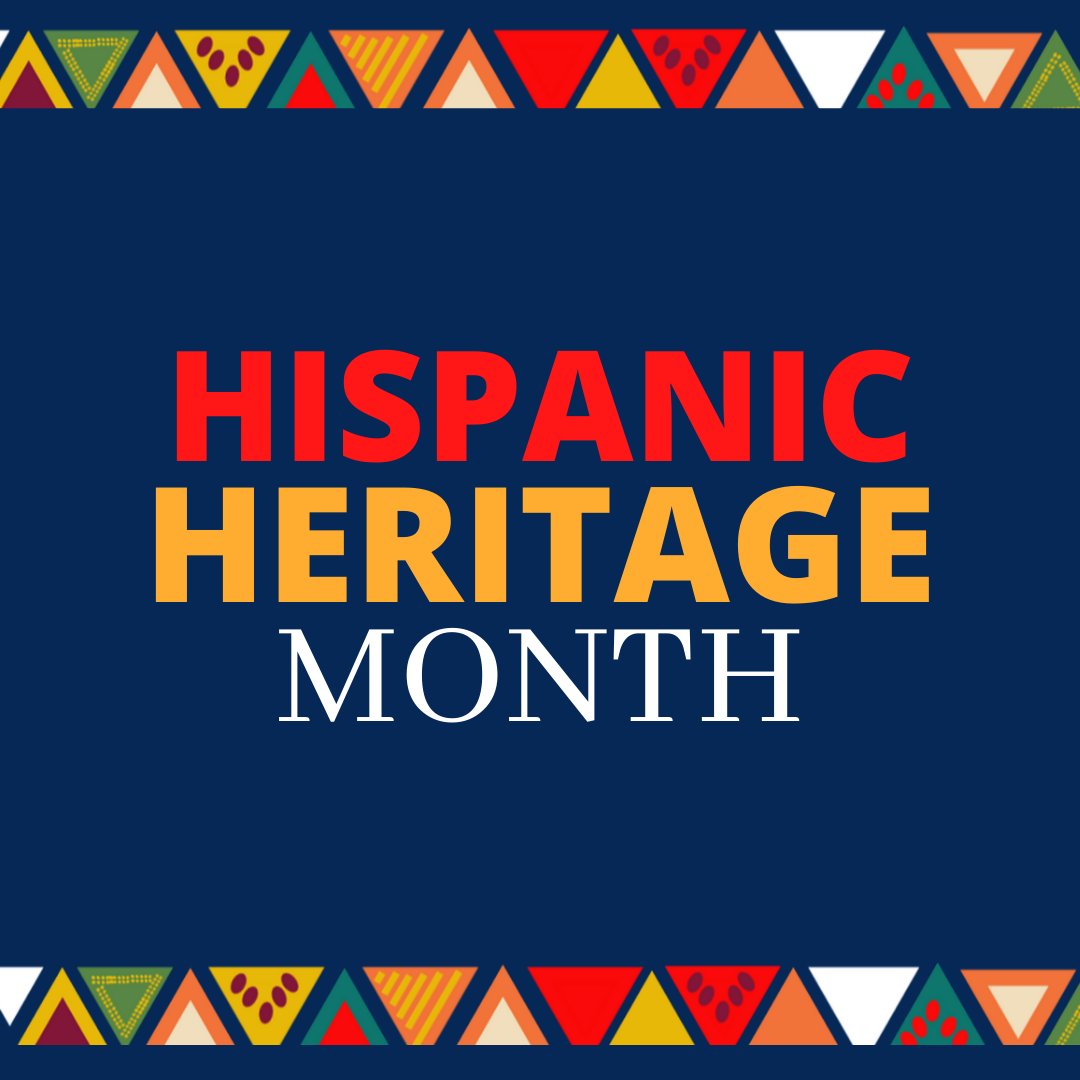 National Hispanic Heritage Month 2021
Each year, National Hispanic Heritage Month starts on September 15th and ends on October 15th in the United States. This period is meant to celebrate and recognize the influence of Hispanic Americans in the United States.
This month first started off as Hispanic Heritage Week which was first established by Rep. Edward R. Roybal of Los Angeles and was signed into law by President Lyndon Johnson in 1968. By 1988, the week expanded into a month ( September 15th – October 15th) by Rep. Esteban Edward Torres (D–Pico Rivera), amended by Senator Paul Simon, and signed into law by President Ronald Reagan.
It starts on September 15th  because it is the anniversary of the City of Dolores, which was the start of the Mexican War of Independence which resulted in the Independence of the New Spain Colony, now Mexico, Guatemala, Belize, El Salvador, Costa Rica, Honduras, and Nicaragua.
Today, there are 60.6 million Hispanic Americans, which is one of the largest minority group in the U.S. This month, we honor and celebrate all the contributions the Hispanic American have made in the United States. Below are more facts that will allow you learn more about this month and why we celebrate it!
Some facts about National Hispanic Heritage Month 2021 according to the U.S. Census Bureau.
President George H.W. Bush was the first president to declare the 31-day period from September 15 to October 15 as National Hispanic Heritage Month.
Hispanic Americans are the nation's second-fastest-growing racial or ethnic group after Asian Americans.
The month is celebrated nationwide through festivals, parades, art shows, conferences, community gatherings, and more.
12 states—Arizona, California, Colorado, Florida, Georgia, Illinois, New Jersey, New Mexico, New York, North Carolina, Pennsylvania, and Texas had a population of 1 million or more Hispanic residents in 2019, according to the S. Census Bureau.
The fastest population growth among Latino Americans is from people with origins in the Dominican Republic, Venezuela, Honduras, and Guatemala.
The Hispanic Society of America hosts multiple events and activitiesto celebrate National Hispanic Heritage Month.
The number of states where the Hispanic population made up the largest racial or ethnic group as of April 1, 2020: New Mexico where the Hispanic population accounted for 47.7%, up from 46.3% in 2010. And California, where the Hispanic population was 39.4%, up from 37.6% of the state's population a decade earlier.
Here are some local events happening in San Diego according to NBC.
Additionally, according to Women's Health Magazine, here are some reading books by authors of Hispanic or Latino origin, movies about Hispanic and Latino culture.
This month and beyond, Suna Solutions is celebrating the cultures, contributions, and histories of Hispanic communities around the country!