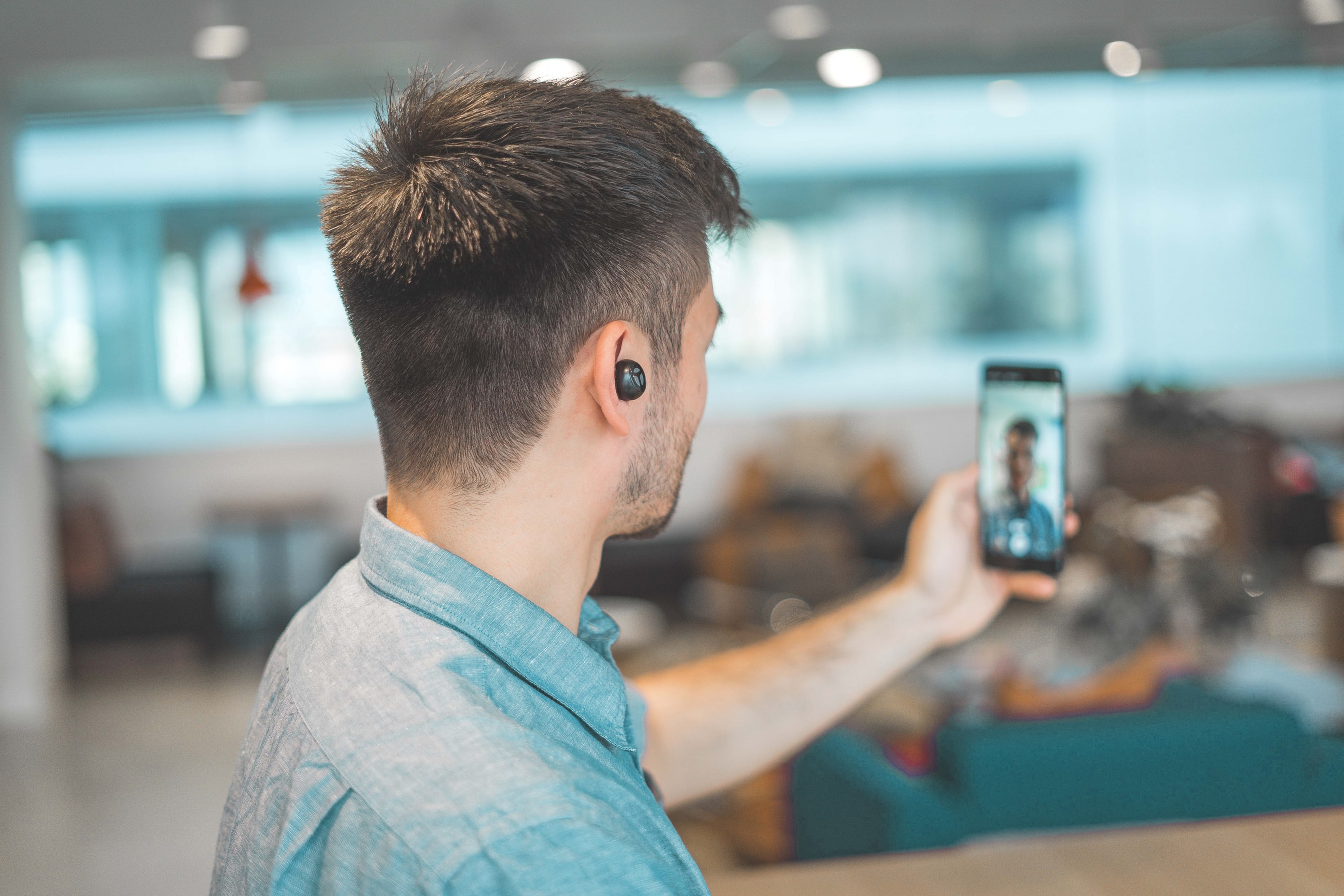 Online Job Interview
As we continue to evolve technology, video conferencing software has been a very popular solution to use to connect and host many first-round interviews. As employers are using Skype, Microsoft Teams, Zoom, Google Hangouts, etc., it will be important to get familiar with virtual interviewing and to use best practices to become a pro!
Below are tips to ace your online job interview:
Practice, Practice and More Practice:  I know you have heard the saying, "Practice makes perfect". Well it is true. This could be the most important thing you do to ensure everything is polished, professional and you feel more confident going into this virtual interview. Converse with multiple friends and get comfortable connecting to a call and make sure everything is working properly – camera, internet, sound, etc. Even practice some interview questions to get comfortable with body language and tone over video. Make sure you go over your resume and maybe even have it in front of you while you are video interviewing so you can reference it with any questions being asked.
Location: The location of where you are doing your online job interview will be essential as you want to make sure the lighting and sound is just right. Make sure you are behind a simple backdrop as you don't want the interviewer to get distracted by what is behind you. If you have a loud neighbor or construction going on, you may want to shut the window or go to a place where you can't hear them. You or the interviewer don't want to get distracted by loud noise or have to pause when it is quiet.
Body Language:  Video conferencing can be tricky, especially making sure your body language and eye contact is looking just right. It will be important to look the interviewer in the eye, make sure your computer is at eye level, so it doesn't look like you are slouching. As mentioned above, you may want to practice this, get with your friends and see if your body language and eye contact is coming across well on the screen.
Dress Professional: As silly as this sounds, even though you are doing an online job interview, you will want to still dress as you normally would, and yes, that means wearing nice pants as well. You probably have heard stories all the time that people wear a nice shirt and then pajamas on the bottom. In theory, yes this is fine as you are sitting the whole time, but you want to make yourself feel as if this is a real interview and it is, regardless if it is online or not. You will want to dress to impress as first impressions matter and getting dressed up can give you more confidence when going into the interview.
Relax and be yourself: Don't forget to be yourself and relax. As much as you will want to impress your potential "new" employer, they want to impress you, too. You want to make sure this is a good match for yourself as well. Calm your nerves and don't rush your answers. Slow down and let your personability shine through your answers. Don't forget to smile. Show them the real you.