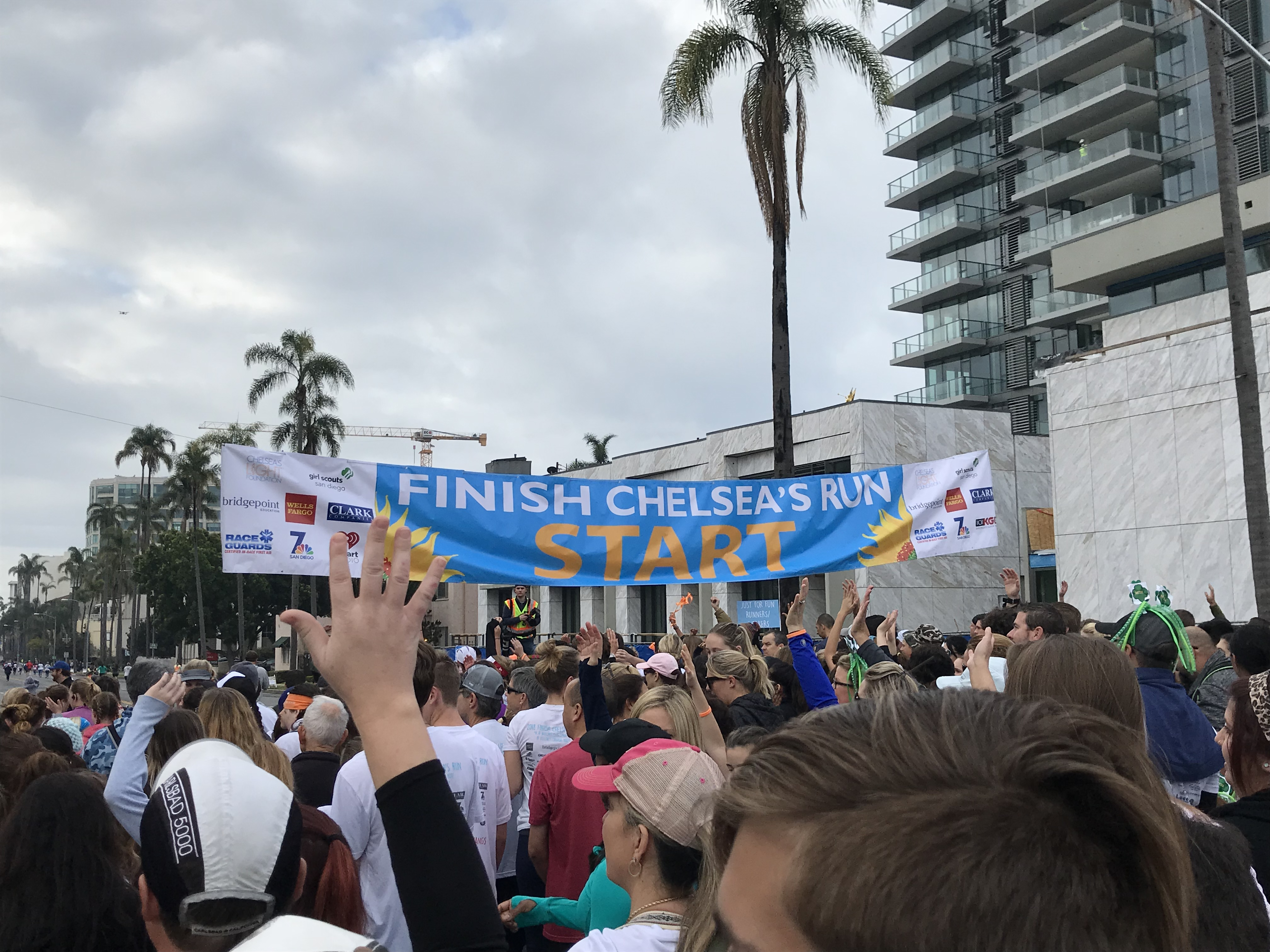 Finish Chelsea's Run
8 years ago, in the middle of a February afternoon, a young Poway High School senior started a run through the local park trails of her community. Her name was Chelsea King and unfortunately, she was not able to complete this run. Tragically, Chelsea disappeared during this run. Her body was found 5 days later, buried by the shores of Lake Hodges, with no suspect or clues as to why she was killed. Last weekend, I was one of almost 10,000 people to complete her run.
Chelsea King was a member of my community who was known for her bright outlook on life and her ambitious goals to improve the world around her. One year after her untimely death, with her murderer behind bars, her parents asked the community to join them in completing her run and to support their fight to diminish the laws protecting child abusers. This run has become an annual event and has continued to grow. After only two years, the run garnered such a crowd that it had to be moved to Balboa Park to accommodate the number of participants. By the 8
th
annual year of the run, around 10,000 people were participating. People of all ages, from all communities around San Diego ran to show their support of the people who live in
their city.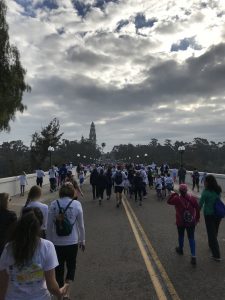 Finish Chelsea's Run has always been treated as a positive event which so adequately embodies the spirit that Chelsea had every day of her life. Where tradition requests a moment of silence, her family asked for a moment of cheer and a group hug before the race! The Girl Scout community was largely represented, and they had information booths and applications for the Chelsea's Light scholarship foundation. Poway High School cheerleaders and instrumental bands set up at multiple points along the path. Part of the run even takes place on the freeway (which is kind of a big deal if you think about a busy downtown freeway)! Most of all, it was a day about family and I happily walked the 5k in 61 minutes with my mother and sister by my side; two women who I could not bear to lose. It makes you reflect on the people in your life and how you would react if you lost them someday. Presumably, you would be heartbroken and angry. But through that sorrow, this family has brought together a community of support and activism and they are making a difference for all children. I like to think that today's children can fear a little less so not to think that they will not be able to complete an innocent afternoon run.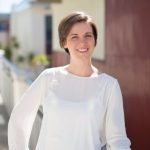 Molly Malino, Recruiter
3+ years in Human Resources and Recruiting Industry
For more information on Finish Chelsea's Run, click here.