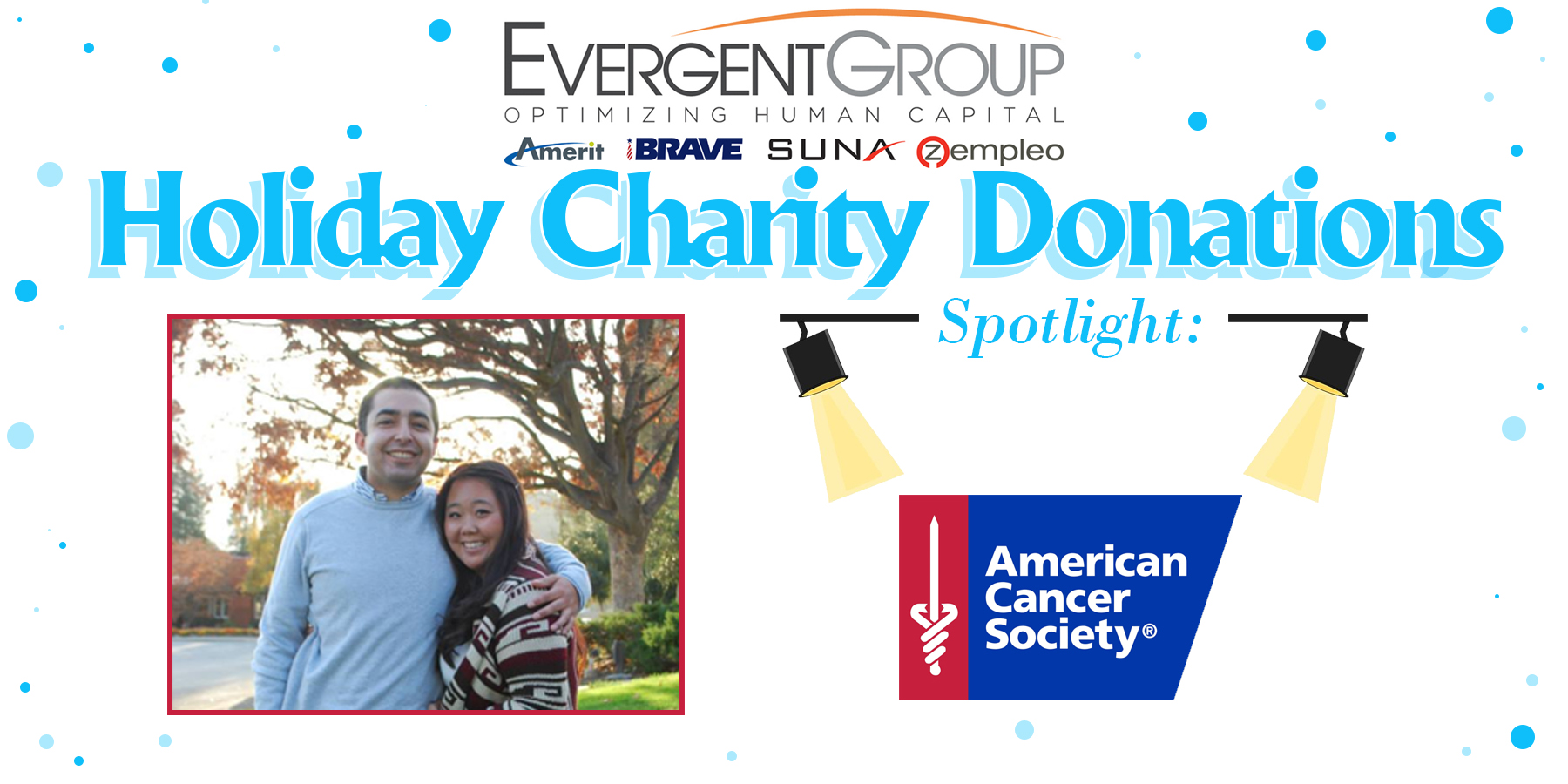 Employee, Ashleigh Meza fills us in on why The American Cancer Society is important to her for our company to include in our Holiday Charity Donations.
In early 2014, my now husband and I were living and working in the Bay Area with aspiring and growing careers. At just 24 years old, we had the world at our fingertips. Shortly thereafter, we found out that my husband was diagnosed with cancer. Testicular cancer is the most common form of cancer in males between 15 and 35 and if untreated can be fatal. From that point on our lives changed forever. The American Cancer Society is an organization close to our hearts because they not only educate but provide support to those affected.
The American Cancer Society represents the Fight Against Cancer. Each year, cities around the world participate in Relay for Life coordinated by volunteers that bring communities together in order to remember those that we have lost, honor survivors, and walk to raise money and awareness for cancer research. Carlos and I have joined the volunteer team here in our hometown, to help support and volunteer at our annual Relay for Life event while giving back to our community as a survivor and caregiver, hand in hand.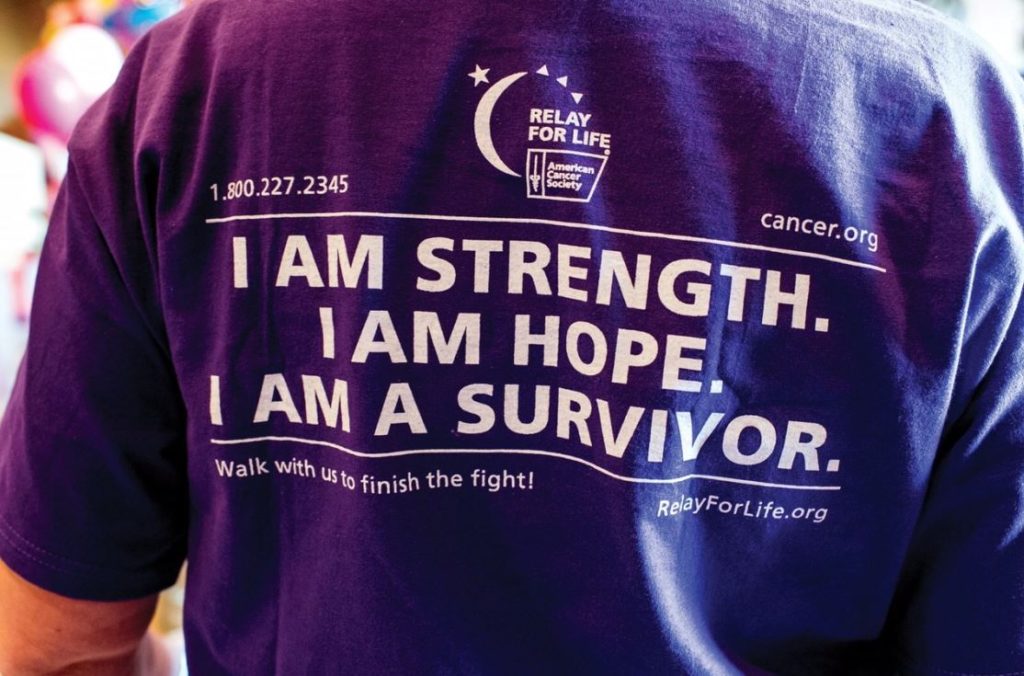 The American Cancer Society has resources across the country to provide assistance to those affected by cancer such as emotional support, ride share for those that need a ride to and from their doctor's appointments and treatments, and even an event where local beauticians volunteer their time to make those that have lost their hair and physical appearances feel beautiful again. We all have someone in our lives that cancer has affected. I'm so happy to be a part of an organization like the Evergent Group that gives back not only to our community, but to the world on a much bigger scale. I'm so honored to share our story and especially honored to work for an establishment that made a generous donation during this holiday season that will hopefully eradicate cancer on all scales in the future. Happy Holidays!
For more information on The American Cancer Society or to donate to Ashleigh's Relay for Life page, please visit:
http://main.acsevents.org/goto/teammeza
If you are interested in dedicating a Luminaria Bag to honor someone affected by cancer, please visit:
http://main.acsevents.org/site/TR?fr_id=78980&pg=informational&sid=209327