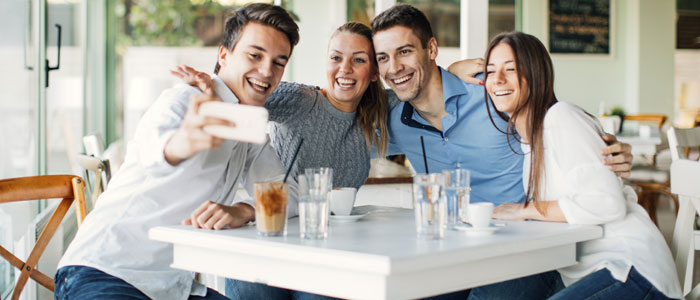 If you were born between 1981 and 2000, you are referred to as a Millennial. Apart from all the stereotypes that surround this generation, these individuals in particular are raising eyebrows from their fellow Baby Boomer and Gen X colleagues.
Born in a technology driven world, Millennials are able to teach themselves when it comes to technology; whether it be installing a new app or managing your company's social media sites. We can all agree that Millennials do seem to have the "upper hand" involving anything to do with computers or mobile devices when compared to their counterparts.
Old enough to understand the impact of the September 11th attacks, fears of terrorism have transformed into a desire to help others which lead to a heightened sense of community in the workforce. By collaborating in a group environment, today's Millennials produce advanced solutions to simplify processes.
Growing up in a world where everyone receives a participation award, Millennials are constantly seeking acceptance and a pat on the back. But is this such a bad thing? Wouldn't you like to have an employee that is motivated through effort and achievement? Yes, this means Millennials want more feedback but they are willing to work hard to make sure the feedback provided is constituted as positive.
As one of the largest generations in the workforce, Millennials have exemplified the term "job hopper." A 2012 PayScale report found the average tenure for a Millennial employee was just two years, compared to that of a Baby Boomer which was seven years. While changing jobs too often can make someone look unstable, moving from one company to another is often the only way for a Millennial to boost their salary, expand skill sets and or gain a promotion.
Employers, I urge you to take a deeper dive into investing into your Millennial workforce. Don't be misled by the bad rap this generation receives but look beyond the face value and into where you see your company in the years to come. Understanding how to harness all the abilities a Millennial brings to the table can be indefinitely beneficial to your business. With the right management and attitude, welcoming Millennials into your company just may be the difference of whether your company succeeds or remains stagnate.