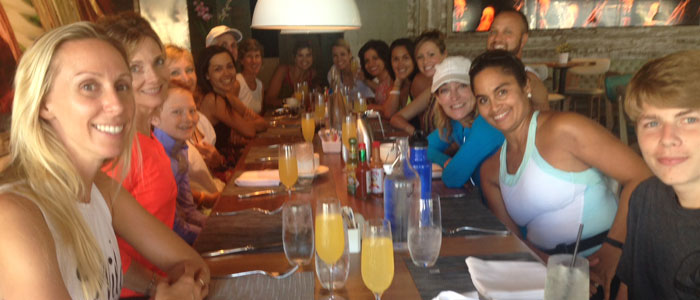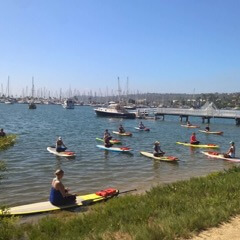 Last weekend, Suna employees and prospects had the opportunity to take part in an unforgettable Stand Up Paddle Board Yoga session led by Kathryn McCann at the world renowned Kona Kai Resort in sunny San Diego. The Shelter Island Yacht Basin was the perfect setting for a relaxing and mind opening social event that even our youngest participant, a 12 year old, flourished in.
The yoga session commenced with a focus on breathing, opening and clearing minds and accumulating desired intentions for the day. Kathryn McCann, the instructor for the day and fitness model, led everyone in multiple seated, kneeling and laying down poses. Child's, Cat, Downward dog, Table Top, Planking, Cobra, and Boat poses were among the favorites that all seemed to execute with ease. While gentle waves briefly lapped over the boards, all assembled for the final pose, Savasana, which consisted of lying on your back with all limbs spread out in a relaxed position.
In conclusion to the tranquil get-together, our carefree party went back to the Kona Kai Resort to enjoy bottomless mimosas and brunch for a job well done. On behalf of Suna, we would like to thank everyone who came out to our event and a huge thank you to our friend and instructor, Kathryn McCann.