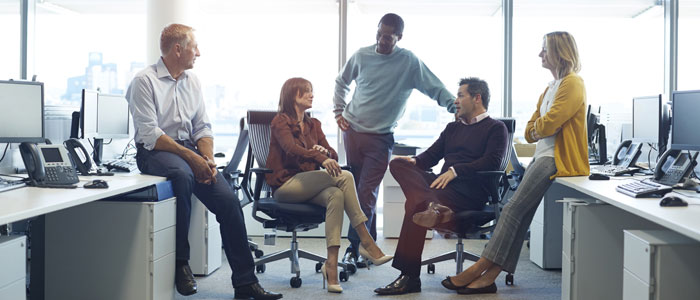 FOR IMMEDIATE RELEASE
CONTACT:  Patti Anderson
(858) 634-4234
San Diego Business Journal Announces
Fastest Growing Companies for 2013
SAN DIEGO, May 29, 2013 – The annual list of San Diego's Fastest Growing Private Companies has been announced. The San Diego Business Journal is in its 10th year of producing this prestigious listing. From travel and high tech to marketing and microbrewing, the wide variety of companies making the cut represent the vitality and expansion being seen throughout San Diego's reinvigorated economy.
The list includes startups such as centrexIT and Suna Solutions who in a few short years have established themselves in highly competitive industries. Also included are some of San Diego's most dynamic organizations from Stone Brewing Co. to Sentek Global who not only maintained their growth positions, but brought notoriety and recognition to our region. The list, along with a showcase of the top 10 companies, will be published in a special section on July 15 and the organizations will be honored at a special private reception.
President and Publisher Armon Mills states, "This has been a very exciting event since its inception in 2004, and speaking for everyone at the San Diego Business Journal, we congratulate all 100 companies on their tremendous growth and success."
To be considered, organizations are required to have generated revenues in excess of $200,000 in 2010, the starting point for the comparison. The financial details of each organization's business operations in 2010, 2011 and 2012 were reviewed. The information was extensively analyzed and verified by CPA attestations. Additionally, businesses were required to be San Diego-based, independent and privately held; but, not a division or subsidiary of another organization, public or private.
Supporting the San Diego Business Journal in this year's report and awards event are title sponsor, California Bank & Trust; gold sponsors, Barney & Barney, ESET North America, Kaiser Permanente, McGladrey, and Sullivan International Group, Inc., and silver sponsor Paradise Point.
The award-winning weekly San Diego Business Journal examines the many ways that the San Diego economy operates. First-rate editorial and research teams provide in-depth analysis of the community's ever-changing business and economic scene in both a print and digital edition. One of the San Diego Business Journal's most widely read features is The List, which ranks the top businesses in any given industry. Those surveys are then compiled into an invaluable resource – the annual Book of Lists.
The 100 Fastest Growing Private Companies for 2013 are:
858 Graphics
Airsis Inc.
Airsupply Tools Inc.
Alpha Mechanical Inc.
Andrew Arroyo Real Estate Inc.
Atlas General Insurance Services
Bald Eagle Security Services Inc.
Bekker's Catering
Bird Rock Systems
bkm OfficeWorks
BNoticed
BuyAutoParts.com
Cask LLC
centrexIT
Chassis Plans LLC
Coast Flight Training and Management Inc.
CPC Strategy
Curriculum Technology LLC
D&K Engineering Inc.
Dataskill Inc.
Digital Operative Inc.
Dobi & Associates Inc.
eMolecules Inc.
Feast on This Catering & Memorable Events
gap intelligence
Global Strategic Management Institute
Golden Shine Cleaning Agency
Gunnar Optiks
High Rank Websites Inc.
I.E.-Pacific Inc.
Independent Financial Group LLC
Infocore Inc.
Ingenium Corp.
Innovative Commercial Environments
Integrated Practice Solutions Inc.
intelliSolutions Inc.
Intercare Insurance Solutions, a HUB
International Company
Internet Marketing Inc.
ITAV Solutions Inc.
J Public Relations
Jackson Design & Remodeling Inc.
La Vita Compounding Pharmacy LLC
LaCantina Doors
Ludus Tours
Lusardi Construction Co.
Managed Laboratory Services Inc. dba MLS
Technology Group
Managed Solution LLC
MCT Trading Inc.
metajive
MG Properties Group
Mindgruve
Mingle LLC
Miva Merchant
National Funding Inc.
Norima Consulting U.S.
NPS/Payroll Centric Payroll and HRIS Solutions
Nuera Contracting & Consulting
Oceanhouse Media Inc.
On-site Tech Support
Pacific Building Group
PayLease LLC
Payment Logistics
Productivity Associates Inc.
Proven Solutions Inc.
Pure Financial Advisors Inc.
Quality Tax and Financial Services Inc.
R3 Strategic Support Group Inc.
Real Capital Markets.com LLC
Red Door Interactive Inc.
Reilly Financial Advisors
Reliant Services Group LLC
Republic Moving and Storage
Samuel Scott Financial Group
Seamgen
Sentek Global
Simply Biotech
SkillStorm Commercial Services LLC
SKLZ
Sonic Boom Wellness
Southland Technology Inc.
Stone Brewing Co.
Sullivan Solar Power
Suna Solutions
TakeLessons.com
TGG Accounting
The Cydio Group Inc.
Thunder SEO
Titan SEO Inc.
Tobolski Watkins Engineering Inc.
Total Rebalance Expert
Transition Staffing Group
Tridea Partners
Tuscany Pavers Inc.
Underground Elephant
Vavi Inc.
Visual Communications Co. LLC
Web Shop Manager
XIFIN Inc.
Xpera Group
YYK Enterprises Inc.