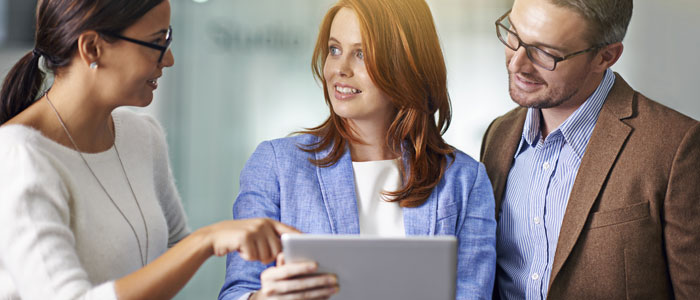 By Kim Hart, Marketing Specialist
Crafting a resume that showcases your detailed skills and experience is essential to get noticed in today's job market.  Often, a standard objective line exists at the top, right under your name. It tells employers and recruiters who you are and what you're seeking. Seems straightforward, right? Unfortunately, objective writing is a facet of resume building that many job seekers struggle with.
First of all, it's important to tailor your resume for each job that you apply to, and highlight the skills and experiences that are most beneficial for each position. In terms of your objective, utilize the space to specifically mention the company that you are applying at.  For example, "Obtain a customer service position at Suna Solutions, where I can maximize my people oriented experience, communication skills and my problem analysis and problem solving abilities," would be a solid statement. It demonstrates that you pay attention to detail in your resume, and also highlights the skills needed for the position. At times, it will suffice to omit this type of objective and save the personal statements for a cover letter. However, if you're going to include an objective, make sure that it packs a punch.
There are so many decent resumes that sadly get ignored due to objectives that go something like this: "A motivated self-starter with sufficient background in computer programming (or whatever your field may be.) Seeking a position to develop my professional experience and increase my knowledge in the field." That's great and all…but isn't every job seeker trying to do those things? Doesn't everyone prefer to describe his or herself as creative, proactive, and motivated? The problem here is that nothing about that objective stands out, and although you may truly mean those things, they simply don't jump off the page to the reader.
When writing about yourself, it is wise to stear clear of cliche adjectives. If you list that you are creative, it adversely suggests that you're not that creative simply because it's so overused. Instead of mentioning general qualities, use the space to summarize your experience, and rely on it to show that you're creative without outwardly stating it. "Project manager with 10 years of experience in digital design within two world-class museums, seeking a graphic design position for [company name]'s next big exhibition."
See the difference?
Chances are, you will have to update your objective line more often than not. With every new position, you will likely have a slightly different objective. If all of your positions are very similar, it may not take drastic changes, but it will pay off to keep it sharp and current.