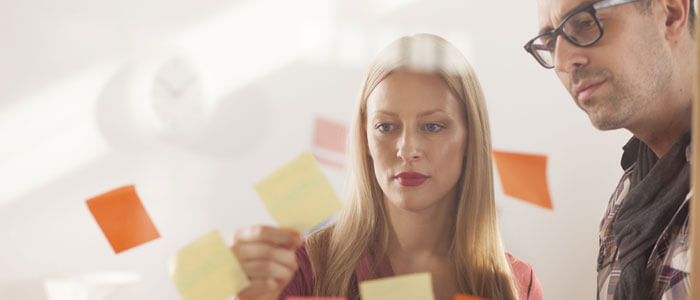 By Kim Hart, Marketing Specialist
The job search in today's economy, especially as a young professional, can be a lengthy and daunting process. With so many resumes flooding recruiter's inboxes, how do we distinguish between the truly special candidates? Nowadays, it's common knowledge that even a Bachelor's Degree doesn't go as far as it used to in the professional arena. Due to the fierce competition between job-seekers, and the exponential importance of the internet in all aspects of hiring, it is essential to create a positive personal brand. Unlike the pre-digital age, personal branding no longer refers to just the first impression in the interview. Although the first face-to-face meeting with your potential employer is crucial, it is important to begin planning your personal brand long before that first meeting.
SOCIAL MEDIA
Because it has such an overwhelming influence on society (especially the younger generation of jobseekers), let's start with our social networks.
First, let me begin by asserting that very few aspects of the internet are confidential. "But my Facebook is set to private!" Sure, it's great that you're taking precautions, but sites like Facebook contain several loop holes in the fine print that ensure that everything you post exists in the public domain. Ever notice how they frequently change privacy settings without notifying you? Bingo. Not to say that the engineers behind Facebook are evil-doers, set out to foil your personal brand. However, it is safe to assume that anything that you post can be found by anyone. Forty percent of recruiters and employers do search for their candidates online as part of the screening process. In other words, a photo of you doing tequila shooters in Cabo last summer, or your profane and overtly political tweets, are unfavorable in the mind of your potential employer. If you are in the process of applying for positions, clean up your profile and untag inappropriate photos. If you can, you may want to make your newly-appropriate social media profiles readily available to search. This can make you appear approachable, genuine, and infer that you have nothing to hide.
PERSONAL WEBSITE
If you're a digital or creative professional, or simply want to establish yourself as an expert in your field, creating a website dedicated to you and your accomplishments is the way to go. Even if you don't know a thing about website coding, you can set up a free account with WordPress, About.me or similar blogging sites that make it easy for you. Create a few landing pages that are easy to navigate, such as an About page, Resume, Work Samples, and Contact Information. This is where you include your picture (NEVER on your resume!) This makes it convenient for employers to visually digest who you are and the work that you do, and the scrolling pages allow you to add details and work samples that you can't fit on one printed resume page. This instant portfolio helps you control your personal brand by allowing you to show, not tell, your strengths. Plus, it takes the guesswork out of finding you online, and indicates that you take pride in crafting your professional identity.
Click here to view my portfolio as a formatting example.
OWN IT
When you do finally meet face-to-face, even if you feel like the least-experienced person in the room, broadcast yourself confidently. You want to come across as honest, so boasting experience that you don't have will get you into trouble. However, avoid shying away from networking opportunities or discussions that can make you shine. Include experience on your website and resume that you can actually have a conversation about. There's nothing worse than getting asked about your experience, only to find that you can't expand on it in the actual interview. Choose to include topics that you can confidently discuss, and your personal brand will be that much more impressive.