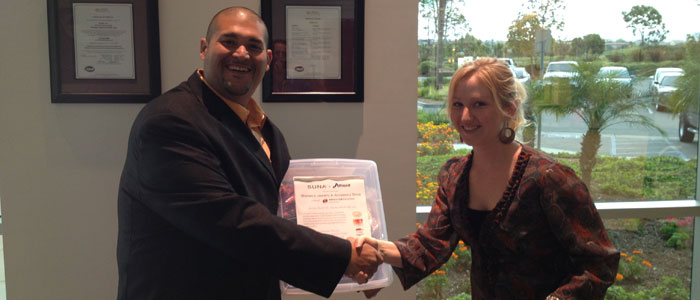 By Kim Hart, Marketing Specialist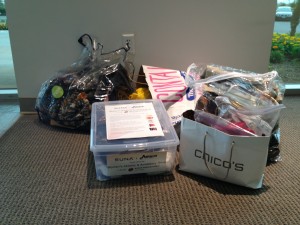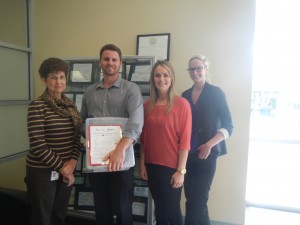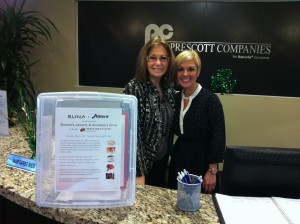 As mentioned last month, Suna is thrilled to be a driving force in the Dress for Success Women's Accessory Drive.  Our team sent out about 35 empty bins to various locations to gather career-appropriate jewelry, scarves, handbags and belts for deserving women in need.
Our friends and colleagues not only filled our bins to the brim, but several of them loaded up extra bags and boxes of women's accessories for this great cause.
Dress for Success is known for collecting donated women's suits and providing career guidance to underprivileged women who are seeking a job. Dress for Success is a worldwide program that helps thousands of women find the appropriate attire and the confidence to nail the interview, and land the position.
Don't see your picture? All of our photos can be viewed on our Facebook page. We'd like to especially thankBoston Scientific, Greatcall, Prescott Companies, Shire, CA Center for Sustainable Energy, Tandem Diabetes Care, Viasat, Websense, Hunter Industries, Kyowa Kirin, LAZ Parking and Ardea BioSciences for their generous participation.
Suna couldn't be happier to donate to Dress for Success, and we couldn't have done it without your help! Thanks to all who donated, and if you missed it, keep an eye out for our other drives and fundraisers coming up in 2013!