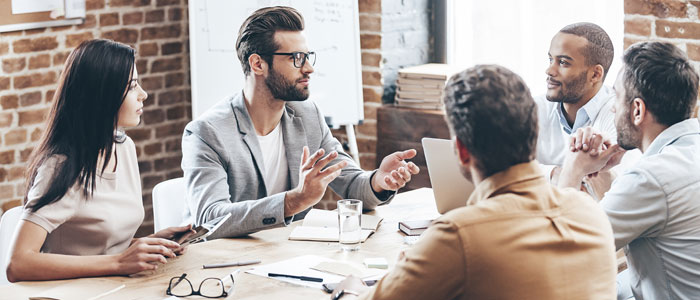 By Kim Hart, Marketing Support Specialist
As part of the marketing team at Suna Solutions, I am rarely directly involved in the recruiting aspect of staffing. Truth be told, I went in to my interview knowing very little about how staffing agencies work. Like most job-seekers, I knew that there were positions that needed to be filled, and that recruiters were there to fill them. What I didn't know was the most important: How do they find their candidates? What resources do they use? What draws the line between a perfect candidate and a resume that gets passed over?
While I may not BE a recruiter, after spending a few months in the bull pen listening to the folks at Suna, I can confidently share two pieces of insight for job seekers, especially for those who are new to the corporate world.
1) Specificity, numbers, key words
Your resume is your golden egg. You may be an awesome interviewee, but many recruiters and employers may never see this if they are less than impressed with your resume. When you are crafting your skills and experience, BE SPECIFIC. You did not "assist in marketing needs," you "created a sweepstakes-based Twitter campaign that increased followers by 60%." Avoid mentioning that you performed day-to-day tasks, and instead focus on accomplishments. Be sure to utilize quantities to describe these accomplishments (i.e. "Personally managed over 60 volunteers at an event catering to over 10,000 participants"). Numbers demonstrate specificity, as well as help you show (not tell) that you can handle a large responsibility.
In addition, utilize key words that will catch a search engine's eye. Recruiters often specialize in Boolean searching, which helps them source for the best candidates for the roles they are filling. Search engines operate based on text. As a professor of mine once said, "Google eats words for breakfast." Therefore, if your resume does not contain key words that a recruiter would include in a search string, your resume is likely to hide in the recesses of the internet forever. If you were trying to hire someone like yourself, how would you search for that person? Include those types of descriptive words in your resume, and avoid italicizing. Italicizing your font can hide your keywords from certain search engines.
2) Once your resume is sparkling, face-to-face is EVERYTHING
When that interview is finally lined up, whether it's with a potential employer or a preliminary meeting with your recruiter, there are some guidelines I recommend following. Though they may seem cliche, I've observed several candidates who simply missed the mark.  My fly-on-the-wall expertise can offer these suggestions:
Don't wear leopard print to your interview. Women, stick to a classic suit and a MODEST heel. If your heels went to the club the night before, don't wear them to your interview.
Steer clear of denim, no matter what cut, wash or style. Even your nicest, darkest jeans have a stigma against them in the interview world.
Be yourself, be comfortable, and let your personality shine. However, no matter how friendly the interviewer, don't discuss partying habits or over-share details about your personal life. Your interviewer may seem very casual, but unlike you, they already have this job. Employers need to know if you are a good culture fit, but first and foremost need to know that you will be a solid employee.
Invest some time in your LinkedIn profile. Choose a picture that showcases your face, close-up and free of any awkward poses. Avoid choosing a picture of yourself at a bar, where your friend's cropped arm can be seen around your shoulder. Choose a well-lit photo that represents the real you, so your interviewers know who to expect when you walk in the door.
Interviews are nerve-racking, but do your best to smile, engage and demonstrate your interest in the position. Doing research on the company ahead of time and going into the interview with a plan of action can provide a memorable edge for you as a candidate.
Above all, be yourself! Your resume may shine, but that face-to-face interaction can make all the difference in the employer's ultimate decision.
Breathe, use your best judgment, and good luck out there!