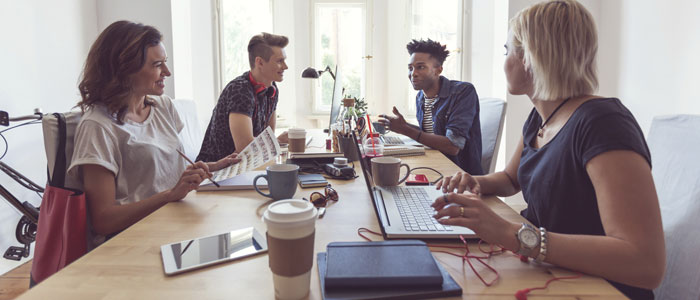 By Chris Cutrano, IT Recruiter
So the day has come.  It's time to get out there and find your next job.  For many people just the thought of searching for a new job is stressful and overwhelming to say the least.  I admit, the process can be challenging, but like most things in life the more preparation creates results.  With that being said, there are many other factors that some job seekers do not take into account.  Here are some tips to better prepare you for your search.
It's best to have your goals figured out.  What are you really looking for in your next position?  Defining exactly what you want from your next job will increase your chances on landing that interview.  I see a lot of candidates sending the same cover letter and resume for different positions.  Using the "shotgun" approach may work, but you are doing yourself an injustice.  By tailoring your cover letter and resume you are not only aligning yourself with the requirements and expectations of the company but you are showing extra effort.
Be sure to utilize the job boards.  Some examples are: Monster, Dice, CareerBuilder, etc.  Update your resume at least once a week so that prospective employers or recruiters know you are actively searching.  Different job boards cater to different industries so be sure to do your research and use your sharpest tools first.
Make sure your resume truly defines your expertise.  I work with professionals in the technology field so I see a lot of resumes that are full of different technologies or "key terms".  Doing this makes it harder for the reader to get a clear picture of what you specialize in.  In some cases, the first person to review your resume is not very technical and may not have the ability to understand what they are reading.  Be clear and specific.
Social media is huge these days.  You want to be cautious with what you post for others to see.  Companies are utilizing social media more and more to further screen potential employees.  Just for fun, run a Google search on your name and see what pops up.  You may be surprised!
I will leave you with one last piece of advice adding to the social media piece I touched on above.  If you do not have a LinkedIn account I strongly suggest you get registered and start networking!  With over 100 million members, LinkedIn is the most popular professional networking site.