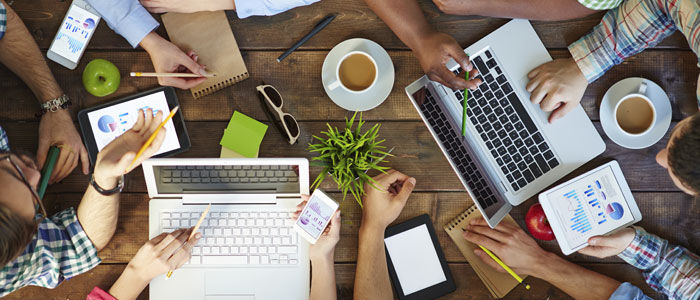 The Amerit Family of Companies prides itself in its support of our country's military veterans'  transition to civilian life. Suna Solutions takes this support to the next level.
In partnering with the Veterans Association of North County in San Diego, Suna's Josh Vosovic – an Army veteran himself – and Eve Nasby volunteer their staffing/recruiting and business expertise in an effort to help future and current veterans transition into the workforce.
Each week, during VANC's CTAP class, Josh and Eve offer tips for writing resumes, searching for jobs and becoming the perfect candidate for hire. The duo breaks down what to expect in everything from completing the application to dressing for the interview to what salary they should expect.
Whether students are looking for guidance in setting career goals or just quick tips for finding a job, Josh and Eve are readily available to help them find their way. And they are receiving a warm welcome.
"It went great," said Josh. " The students were all engaged and excited and stayed after the class to talk more."
Thank you to Josh and Eve for volunteering their time and helping our country's heroes.
The Amerit Family of Companies is proud to be a certified DVBE Staffing, Recruiting and Business Process Outsourcing company.