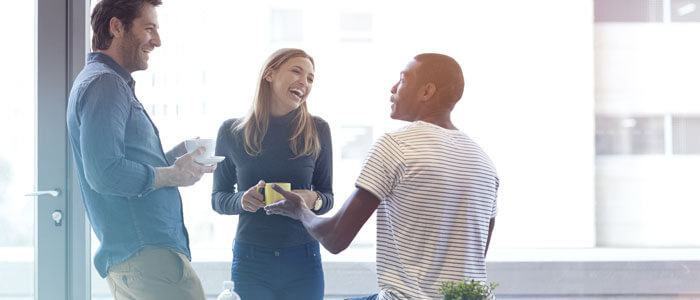 By Debra Denno, HR Account Specialist
About the Author: Debra Denno has more than 13 years of experience providing account management services both outside and within the staffing industry. As a professional in human resources, she is certified in HR Management and a recent graduate of the University of Phoenix with a Bachelors of Science in Business/Human Resources Management. Debra is a native San Diegan and loves to travel, read and listen to music. Debra is known for her knowledge of movie trivia and is a huge Star Wars fan.
One of the most exciting times for a temporary employee is when they receive that coveted permanent job offer. That sense of accomplishment and relief is a great feeling! I am often asked what can be done to ensure that a full-time job offer is made. While there are never any guarantees, there are things that you can do to put yourself in the best light in front of the employer. Here are my top five suggestions for positioning yourself to be successful:
You must EARN the position! The number one mistake employees make is that they assume they will be hired just because they are onsite working. This could not be farther from the truth. There is a definite advantage to already being onsite, however, you want to make sure that the employer values your work and can picture you as part of their future team. Treat every day as if you were on an interview! Remember, personality counts just as much as job performance. Never expect a job offer based on hours worked or length of assignment. Every employer is different.
Have good attendance. During your assignment, and especially the first 90 days, do not ask for any time off or call out sick (Unless you really are, and then please do because no one wants your germs!). Disclose any and all scheduled time off during the interview process. This is a courtesy to your future employer and will assist them in making a hiring decision. Your assignment could last two weeks, or two years so be prepared for the long haul.
Be a team player. No one wants to hear "That's not my job." Always be available to assist your team and help where needed. Make sure to focus on your job duties, but also take opportunities to show your diverse skill set and knowledge. A new opportunity might present itself! Offer suggestions, but never be a "Know-it-all" or say "We didn't do it like that at my last job!" In addition, don't gossip! You might think someone is your confidant, but they really aren't and negative comments will always come back to bite you. Be polite, professional, courteous, and most of all, be QUIET!!
Social media. Whether you believe it or not, employers are looking at your Facebook and Twitter pages. If there are any pictures or comments that may be deemed inappropriate, delete them or change your privacy settings. Never post pictures of yourself wearing company logos or other property. Use your cell phone and Internet during designated breaks, and always turn it off while you are working. Be very cautious of who you share personal information with. Remember, you are a temp, not a permanent employee. When in doubt, ask yourself, "Would I be okay if this was on the front page of a newspaper?" When in doubt, don't do it!
Be communicative. We can't help you if you don't communicate with us. If there are situations at work that are uncomfortable, or if you are feeling unhappy, please let us know! Always remember that your Suna team is your advocate and we want you to succeed. Keep us in the loop if you miss work or receive any feedback from your supervisor. If you have any concerns at all, please discuss them with us.
I hope his helps, and we welcome your comments and feedback.
Good luck! ~ Debra