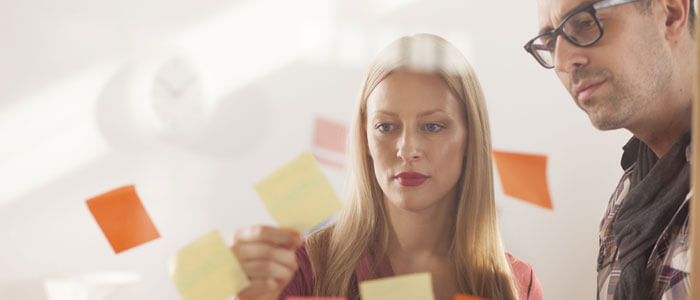 By Chris Cruz, Technical Recruiter
Are you using the internet to its fullest in your job search? You've posted your resume to job boards like Monster or CareerBuilder. You've probably searched job aggregators such as Indeed or SimplyHired. You may have even began to build out your Linkedin profile and started adding connections. These are all great steps towards building your job pipeline for your next opportunity; however what if I told you there was a secret job board? Although the secret seems to be one-sided, since this resource is being used by a growing number of recruiters and companies. So what is this secret job board? Twitter. Yes, the popular microblogging, Jack Dorsey brainchild, is growing as one as one of the go-to tools for talent acquisition. And it offers very unique advantages to job seekers and companies alike.
It's free. An account on Twitter only costs you an email address. And for the value Twitter offers, you cannot beat free.
Information is fresh. The process to post a tweet simple and free, so it encourages companies and recruiters to quickly update about positions they are offering. This means you have current positions to apply for.
Glimpse into company culture. A corporate job positing might give you a paragraph about company culture, but a company  Twitter account is a window into the culture. Companies can post pictures of events; recent articles featuring them; or even what is being served at the all-hands meeting. All these pieces weave together to give you the bigger picture of the company.
Now for all the benefits, Twitter does have disadvantages as a job board.
Not organized.  There are roughly 140 million Twitter users who send out 340 million tweets per day. Finding the job postings can take a little trial and error with the right keywords to locate the most relevant position, because there is no standardized way to post a job.
Still growing. Many companies and recruiters are on Twitter, but not everyone. Therefore it cannot be your one-stop shop for job opportunities.
To start your Twitter Job Search follow these 3 steps:
Log on to Twitter.com (or sign up for your own account). Type into the search bar the terms "#job" and/or "#jobs"; the city of interest; and the general position title you're looking for. Review the results and update your search to find better positions.
Search for the Twitter accounts for companies you're interested in and "Follow" them. This will send you any updates they have to your Twitter account stream. Also, follow recruiters who post positions similar to your profession or industry. One day they could post the exact opportunity you were looking for.
Social media should be social, so engage with recruiters via their Twitter accounts. You can send them direct messages; tweet at them; or find their linkedin profile through their Twitter bio.
Twitter is a large and diverse information ecosystem, which is growing as a talent acquisition tool for companies, but is underutilized by candidates. Using this primer, you can complement your job search with the best kept secret in job hunting.
Happy hunting and happy tweeting!
Chris Cruz is a Technical Recruiter for Suna Solutions. He can reached at ccruz@suna.com or on LinkedIn. The views expressed in this blog are his alone and do not necessarily represent the views of his employer.