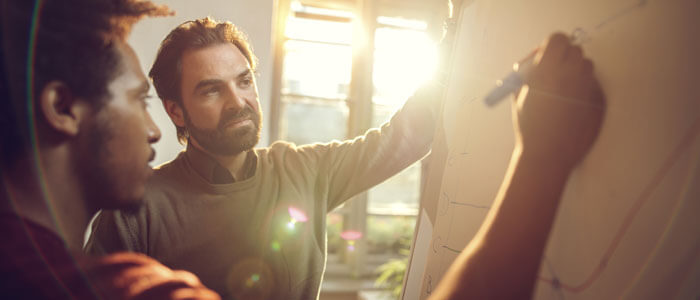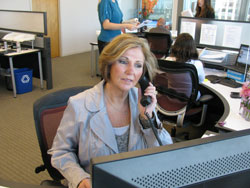 By Brenda Casey, Vice President/Sales & Marketing
Well, we all know that during the last couple of years things have been tough.  With companies downsizing or even closing their doors, people losing their jobs and homes, gas prices going through the roof, it's hard to look down that long tunnel to see the "light."  No worries, there is a light. Look hard. It's Suna Solutions.  Did you know, just to keep businesses moving along, 36% of companies will hire contract or temporary workers in 2012?  And that's up 28% since 2009!  Now – do you see it – look hard – is the light getting brighter?  Yeah, you see it now.  You get it.  See from the employer's perspective, hiring a temporary worker makes sense in many circumstances.
Companies have had a difficult time over the past couple of years, as well.  You see there are literally hundreds of employment law changes each and every month.  They may have been able to pay a worker as an independent contractor a couple of years ago; however, there is a major push by government and state agencies to audit companies who have 1099 independent contractors (IC).  If these agencies deem these IC's as misclassified, that company will face major fines and will be forced to place a "flag" on their website stating they have misclassified workers!  That's where Suna Solutions can help.  We can help with classifying the work function.  That gives our client companies peace of mind, that with one call, we've got their backs!
If you get to know Suna, you will see a group experienced industry professionals who are civic-minded and are involved in their communities.  I think being in touch and volunteering within our communities gives us an advantage over many same-type companies.  We care.  We take the time to care!  We take the time to understand our valued clients, and when this happens, the match between candidate and company is a win-win.
The spectrum of Suna's client companies go from healthcare/medical, media/entertainment, broadcasting, life sciences, bio-tech, engineering, medical device manufacturing, property management, government contractors, and industrial gas companies, just to name a few!  We work hard to find the right candidate to fit their company and protect them from the ever-changing HR laws and regulations across the U.S.
So when you are out at a community event, look around.  You may see Suna playing soccer, volunteering to participate in a walk/run, manning the phones for the Wounded Warrior Foundation, giving blood, pulling a cable car or just reading to kids in the hospital. We know our communities, so we know you.
Now – do you see the light?
Call us today.  We are here to help.