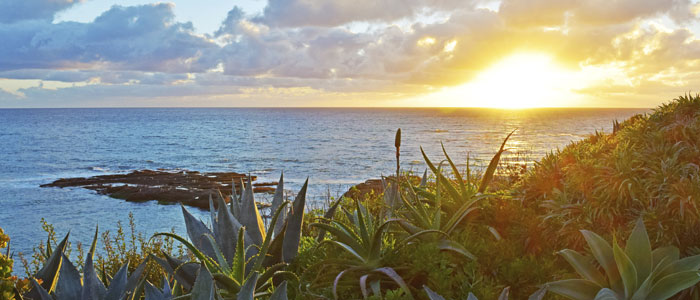 In 1919 President Coolidge established Armistice Day to mourn those lost in WWI and in 1954 President Eisenhower signed into law what we now know as Veteran's Day. Today we honor those who have served and those are currently supporting our Country. We recently had the opportunity to attend the Veterans Day breakfast hosted by the California Disabled Veterans Business Alliance that was one of the most moving experiences of my life.  The purpose of the event was to raise money and awareness to help support businesses owned by service disabled veterans and included the unique experience of  the swearing in of 55 young women, known as Women Warriors, who took the oath of enlistment; committing their next four years to the Army, Navy, Air Force,  Marines and Coast Guard.
While the event included participation from a variety of celebrities, politicians and dignitaries, the three most popular people in the room were Evelyn Lackey, who joined the WAVES in 1942, and at 101 years old lit up the room. And two Medal of Honor recipients-Tibor Rubin (http://en.wikipedia.org/wiki/Tibor_Rubin) and Alfred Rascon (http://en.wikipedia.org/wiki/Alfred_Rascon).   I don't ever recall being in a room of 400+ people that was so quiet  while citations of each mans actions were read.  I was struck not only  by the their profound acts of heroism and bravey….but their humility. It seems so odd to use the word humanity in conjunction with the travesty and consequences of war; but their  willingness to disregard their own safety to help their wounded comrades goes beyond any word I know.  Yet as you speak with both men and their families, you realize that these are common men who when faced with circumstances beyond fathom, both embraced their call to duty.
Tibor spent nearly 2 years in a concentration camp as a boy, where he lost his parents and sisters.  He was rescued by us troops, and vowed to thank the country who saved him by becoming a "G.I. Joe".  In 1948 he emigrated to the United States and enlisted in the Army in 1950.  Overcoming anti-semitism, Tibor was twice over looked for his heroic deeds by and was eventually captured and sent to a Chinese prisoner of war camp.  During this time he provided aid to his fellow prisoners by sneaking out at night and stealing food from his captors.  He provided medical aid to the wounded, and moral support-drawing on his experience from the time spent in the concentration to survive physically and emotionally. Tibor is credited with saving the lives of at least 40 men.  His citation reads:
"For conspicuous gallantry and intrepidity at the risk of his life above and beyond the call of duty"
Alfred rascon was a medic in the Vietnam War.  He was born in Mexico and emigrated to the United States and in 1963 he enlisted in the Army. During a patrol his platoon came under heavy attack. Disregarding orders, he proceeded to provide critical medical aid to wounded soldiers while placing his body between them and the enemy.  His body so ravaged by shrapnel, he refused medical aid and was given the last rites.  His body still shows the consequences of his heroism.  Alfred's citation reads:
"Specialist Rascon's extraordinary valor in the face of deadly enemy fire, his heroism in rescuing the wounded, and his gallantry by repeatedly risking his own life for his fellow soldiers are in keeping with the highest traditions of military service and reflect great credit upon himself, his unit, and the United States Army"
Having had the chance to meet all three of these Veteran's was truly an honor.  And also great reminder that the men and women who make up our armed forces come from all walks of life, celebrate their faiths and beliefs differently and are  not ethnically defined; however, they enlist with the knowledge that they could be placed in harms way, prepared to make the greatest sacrrifice for person standing next to them.  That alone makes them unique….and I am grateful to my family, friends and colleagues who have elected to serve.
As someone recently shared, Veterans Day isn't to mourn the passing of the men and women who have died for our country, but to celebrate that these men and women and lived.
Thank you to everyone who has served and to their families who have sacrificed along the way-we are grateful and appreciative of your service.