We put some fun into finding the right fit.
Our recruiting services team looks for candidates we think you'll love. We use lots of creative methods to track down the best talent including social media, industry networking events and professional and personal contacts. We get to know each candidate to get a true sense of their career goals, experience and expectations before we make an introduction. You'll only meet with candidates whose skill sets and personalities match what you're looking for. How fun is that.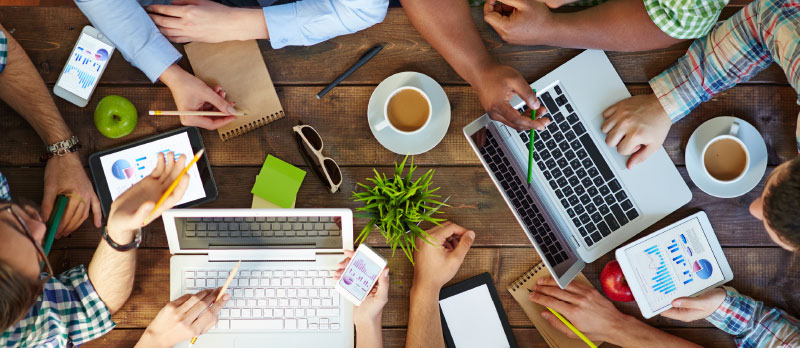 Opportunity is everywhere. Here's how we help you find it.
Listen
We sit down with you and get to know your needs, culture and priorities. We ask questions and offer ideas.
Meet & Screen
We reach out personally to candidates, using our proven methods to accurately gauge their skill sets, interests and readiness to work.
Facilitate
No need to change how you screen and hire. We coordinate candidate meetings to support your in-house hiring department.
Hire
We help you hire faster. When you select a candidate and they choose to accept, we process the new hire paperwork within 24 hours.
Respond
We respond immediately to your questions and employee inquiries throughout the course of the assignment and beyond.
Updates
We supply fresh ideas, feedback and recruiting services updates based on where your organization is headed.