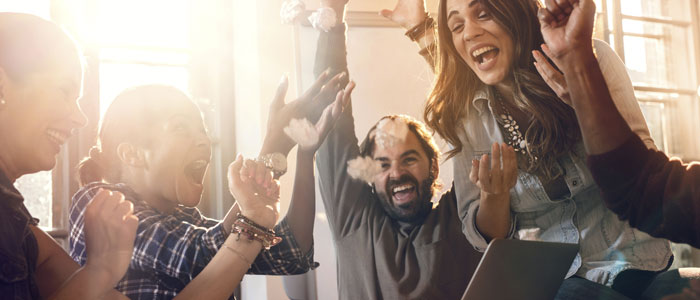 Suna Solutions was honored to partner in Mama's Kitchen's 6th annual Pie Drive. Pie in the Sky 2010 raised approximately $91,000 to feed individuals and families impacted by AIDS or cancer – it was their most successful pie sale ever! This record-breaking total included almost $92,000 worth of pies and other donations for Mama's Kitchen's clients. In these trying economic times, this success is a true testament to the dedication and generosity of Mama's Kitchen's supporters.
Suna employees were among the thousands of people — corporate sponsors, committee members, bakers, sellers, buyers, donors, volunteers and friends — who generously contributed their time, expertise, resources and enthusiasm to the sale.
All proceeds benefitted Mama's Kitchen, San Diego's only free, countywide home-delivered meals program for individuals and families affected by HIV/AIDS and cancer.